I recently spent 4 days at the Grand Canyon. A few friends and I started at the North Rim, hiked down, day-hiked/explored, and then hiked up the South Rim. All told, we hiked 30 miles and gained/lost 13,000 feet of elevation. Friday night's overnight lows at the North Rim were in the high 40's. Saturday's daytime highs at the bottom of the Canyon exceeded 130 degrees in the sun. The combination of extreme temperatures, heavy backpacks, and extremely strenuous hiking made this one weekend of leisure that certainly had to be earned.
Here are a few pics from the weekend. Stay tuned, there will be more . . .
Looking north from the South Rim.
After Day 1 at the bottom, I wanted to see the part of the Canyon we were in from a higher elevation. So Day 2 I hiked up 1,200 feet above camp and headed towards the Colorado River. This is a view of the switchbacks at the bottom of the South Kaibab Trail ending at Black Bridge (which can be seen at the bottom center of the pic).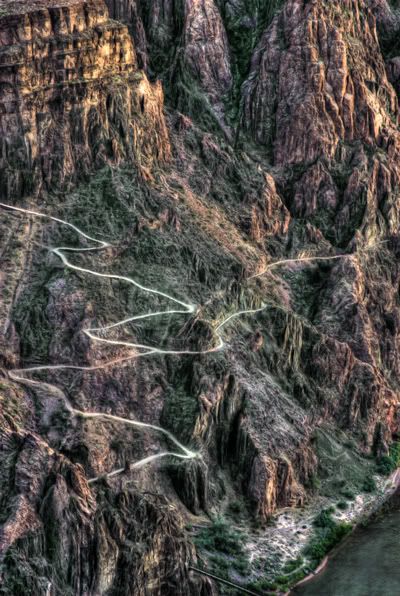 This is one of the cabins at Phantom Ranch. We slept in tents during our stay but periodically visited the Canteen at the Ranch for Lemonades, Cocktails, and a little AC.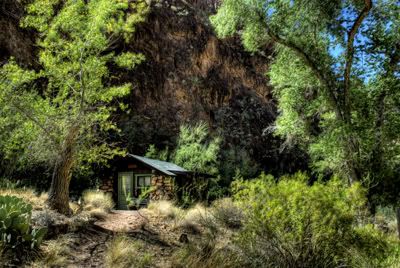 Finally, here is a deer skull we hiked past along the trail.
As I said above, stay tuned because I will be posting some more pics soon . . .