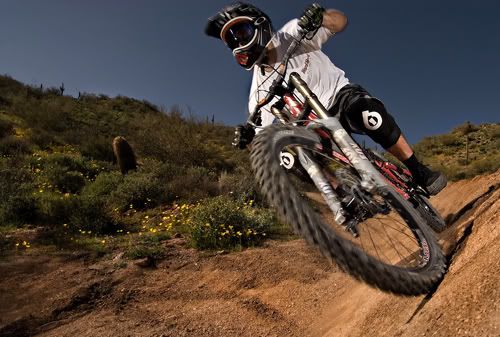 Today was a very, very cool day out at NRA. We organized a shoot with bunch of photographers and a bunch of riders and it was a blast. I wanted to try something different because I am so automatically drawn to photograph jumps that I don't have many other kinds of MTB photos (like this one).
Strobist Info:
One Vivitar 285 camera right high aiming down fired full power.
One Vivitar 285 camera left low fired full power.
Learn how to light at
Strobist