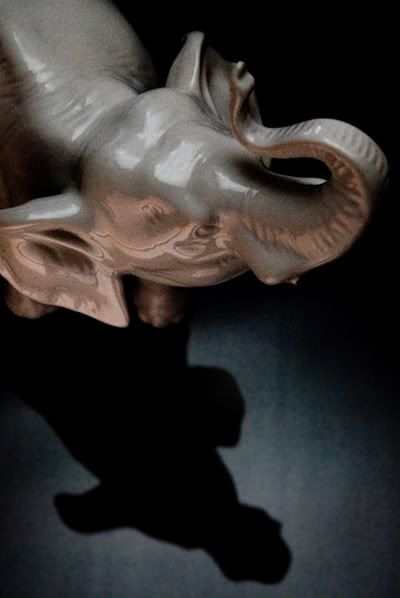 I photographed this elephant once before using a strobe camera-left and a halogen lamp camera-right. The result was a mix of cool and warm light.
Like the first version, I wanted there to be two light temperatures; but this time I wanted the lighting to be more dimensional.
Strobist Info:
One SB800 behind subject fired at 1/64 power back towards camera snooted and pointing up to a large white reflector overhead reflecting off the glossy ground creating the shadow.
One Vivitar 285 snooted with foil and fired 1/16 power through a diffuser of typing paper slightly camera left and partially CTO gelled.
Learn how to light at
Strobist